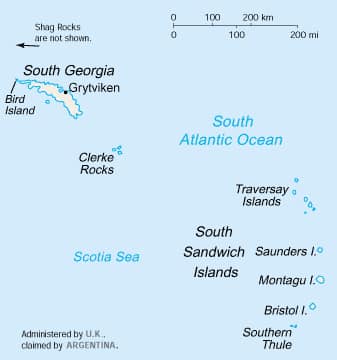 JUNE 20TH 1982, The Last Action Of The Falklands War:
Corbeta Uruguay, was an Argentine military outpost established in November 1976 on Thule Island, Southern Thule, in the South Sandwich Islands.
Established to reinforce its territorial claims on British territory in the South Atlantic, the British government first became aware of the base in December 1976.
Corbeta Uruguay remained manned by Argentine personnel until 20th June 1982.
After the Argentine garrison at Corbeta Uruguay surrendered, Thule Island was emptied and left unmanned. In December 1982, it was mostly demolished by the Royal Navy after a patrolling warship (HMS Hecate) discovered that someone had taken down the Union Flag from the base flagpole and run up the flag of Argentina.